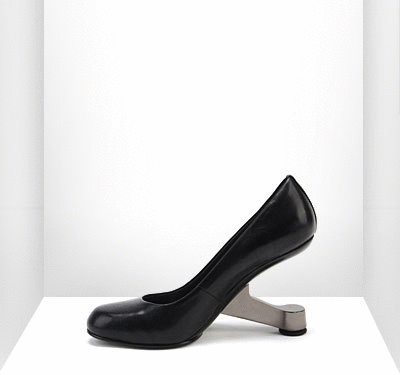 The
United Nude
"Eamz" pump.
"The United Nude Eamz is inspired by a classic artefact in the world of furniture design: the Charles and Ray Eames chair. United Nude's Eamz shoe is an ode to their unique vision."
I love when architecture is used methodically to meet fashion design. United Nude has a strong tendency to combine the two and make things modern, unique, and beautiful. These shoes have caught my eye ever since the moment I came upon them in probably my favourite
StyleLikeU
interview (featuring designer Lika Volkova)
which I made a full post on in May
. My intention on buying them was supposed to be achieved during my trip to New York which failed to happen due to expenses. I never fulfilled the mission on visiting the store either, but from hereon out I've fully decided on investing in them so I can enjoy them in real life, instead of endlessly admiring them via my computers screen.
More of Lika: